For Formatting & Design, but also for complete Branding
Do you already know what you want, but do you need some help with the layout? Should something good be made of the services you want to put on the market? Are you looking for a catchy logo or a whole house style? We have the experience and the examples that make you happy and immediately take care of the printed matter, the flyers, the stationery, business cards. We can also help you with a design of your stand at the upcoming fair with a "Wow" factor.
What can we do for you?
We can offer the following Design Services:
The layout of a flyer, in which you provide the text and the design yourself

The design of a leaflet, with the text and layout

Corporate identity design, with business cards, letterheads and envelopes
... and more and this at very competitive prices.

 

Results that make you happy!

We have been able to do many beautiful projects for our customers. What is better than just seeing what we have done? Below are some examples of what we have designed: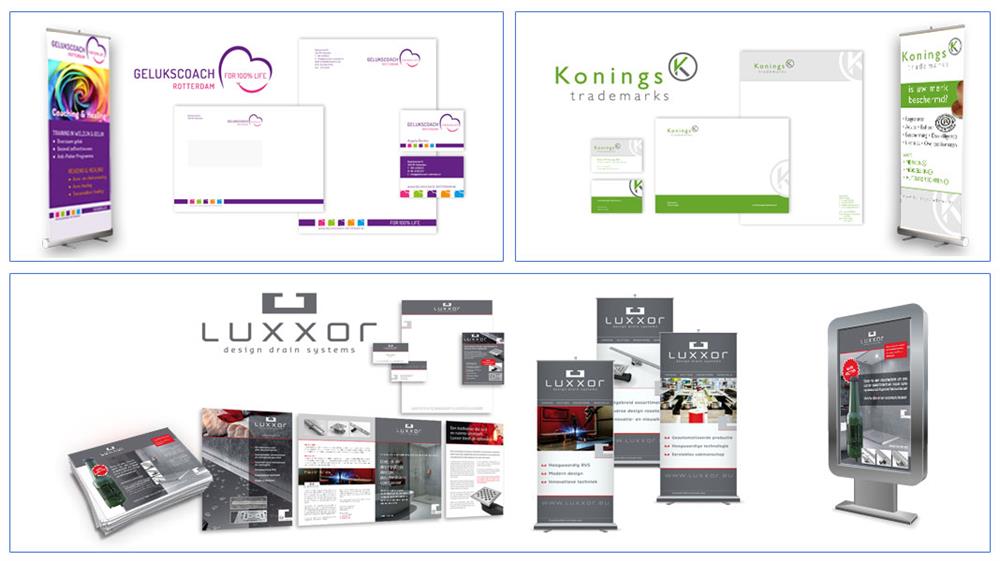 Want to know more? Get an idea of our prices? Call us!
Contact us, we would love to hear what you are looking for.